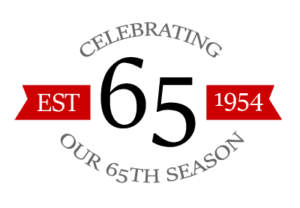 Enjoy Our 65th Season - Purchase Tickets Today
Reserve your seats for upcoming CCT performances! Tickets can be ordered online or by calling the Capitol Theatre Box Office at (717) 263-0202.
November 9-11 & 16-18, 2018
Based on the Louisa May Alcott Novel
Dramatized by Kristin Laurence
Directed by AimeeBeth Davis
(Comedy/Drama, Rated PG)
LIMITED HOLIDAY EVENT: Dec 14-16, 2018
Sponsored by Patriot Federal Credit Union
Written By Joe Landry
Directed by Jeff Leinbach & Cyd Tokar
Performed in the Capitol Theatre's Wood Center
(Holiday/Drama, Rated PG)
March 22-24 & 29-31, 2019
Written By Terrance McNally
Directed by Matthew Henning
(Comedy, Rated PG-13)
May 10-12 & 17-19, 2019
Book by Burt Shevelove and Larry Gelbart
Music and Lyrics by Stephen Sondheim
Originally Produced on Broadway by Harold S. Prince
Directed by Emily Sanders
Musical Direction by Valerie Merriman
(Comedy/Musical, Rated PG-13)
View Past Show and Cast Information
View show information, cast and photos from previous Chambersburg Community Theatre performances up to the present day.