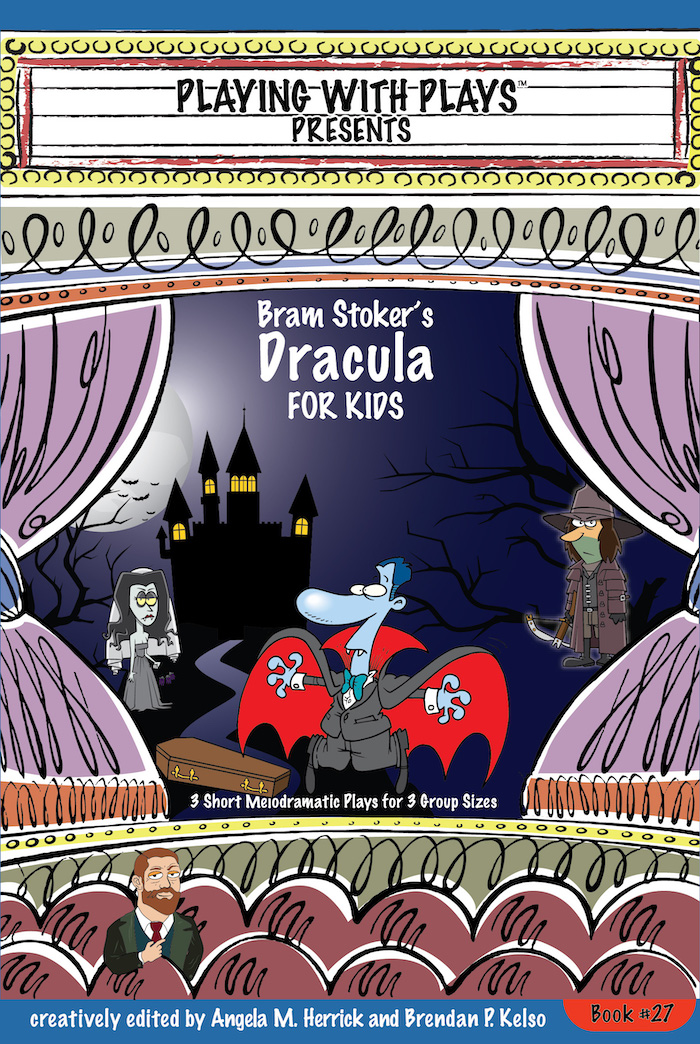 Directed By Kelly Kozlowski
VIRTUAL CHILDREN'S THEATRE AUDITIONS
Friday, October 2, 2020:  6pm-9pm
Roles available for actors age 10-18.
Auditions will be held via Zoom.
Each auditioner will be asked to read excerpts from the script with one of our audition proctors.  Pages for specific characters are listed below, and the full script can be accessed by clicking the link below.
All rehearsals will be conducted using Zoom.  All actors cast must have access to a good-quality internet connection, and be able to access Zoom.  Rehearsals will be held in the evenings during October, 2020.  Rehearsal times are at the Director's discretion.  Final performance will be filmed in late October, with a release date of Oct. 30, 2020.
Download the full script now!
Available characters are listed on  page 8
Below are the pages that will be used for cold readings during auditions:
Johnathan Harker: pg. 12 & 13
Dracula: pg. 12 & 27
Bride: pg. 13
Mina: pg. 15 & 27
Lucy: pg. 15 & 18
Quincey, Jack, and Van Helsing: pg. 19-20 & 26
Ready to sign up for auditions?
Please click the link to sign up for an audition slot.  Once you have sign up, a Zoom registration link will be emailed to you.  Once you have registered, you will be sent the access link to the audition.  Please log into the Zoom meeting at your chosen audition time.  Auditioners will be brought into the Zoom room individually, in the order in which they signed in.
Questions?  Contact Kelly Kozlowski at info@cctonline.org
---
How Can I Audition for CCT Shows?
General open auditions for specific roles will be held throughout the season at the Chambersburg Community Theatre with readings from the script(s) we are casting.
Are the Auditions Open to the General Public?
All auditions are open to anyone in the community regardless of race or ethnic background.  No previous stage experience is required to try out for any CCT production.  Our directors are open to non-traditional castings and everyone is encouraged to submit themselves for all projects.
Knowledge of the material is encouraged but not required. Players do not have to be the ages of the characters, just be able to portray the age range listed.