Ready to find out more?
Email us today at info@cctonline.org for more information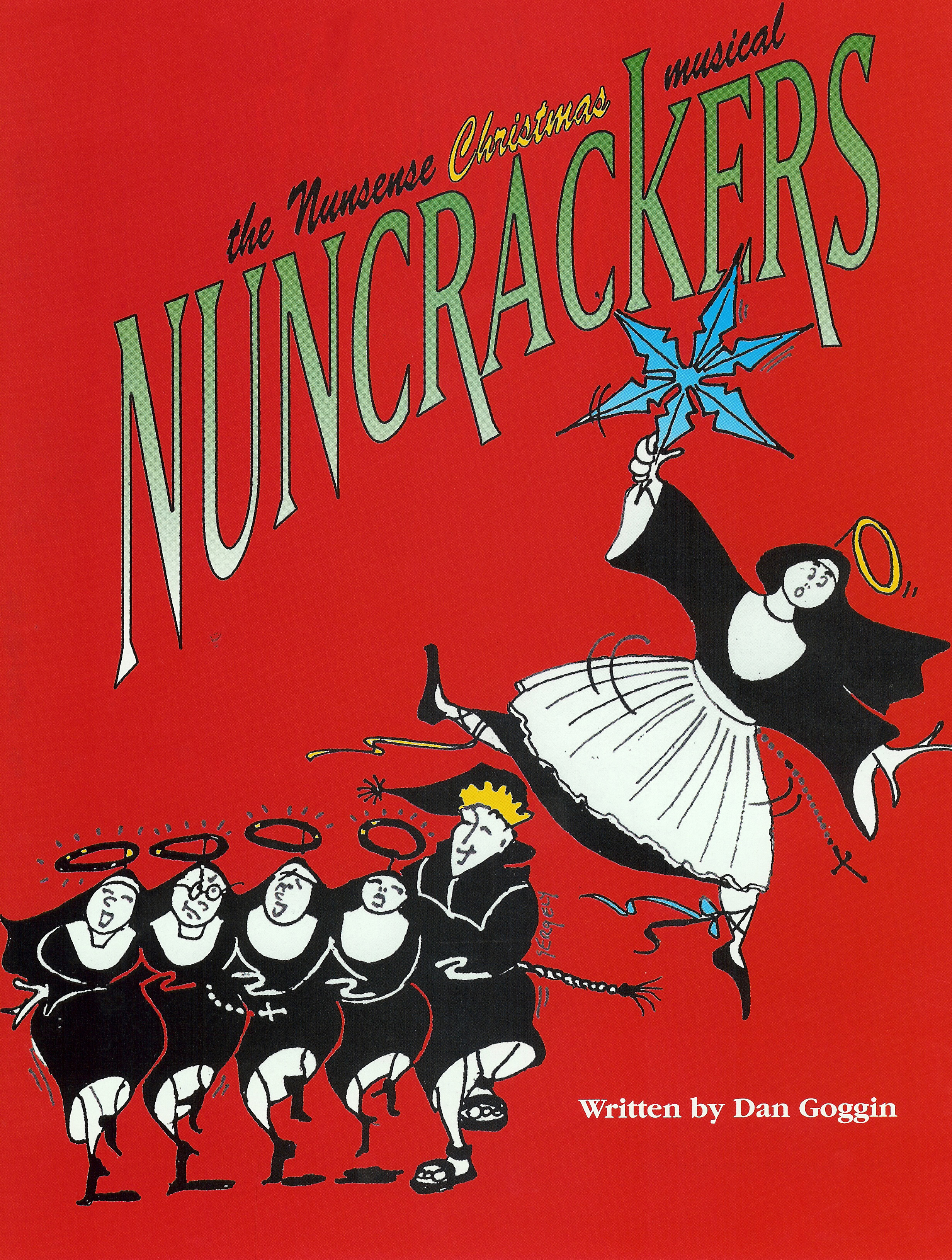 Directed By Kelly Kozlowski
Musical Direction By              Patrick McNamee
AUDITION NOTICE:
NUNCRACKERS: THE NUNSENSE CHRISTMAS MUSICAL
Sunday, September 29 from 2pm-4pm and
Monday, September 30 from 6pm-8pm
In the CCT Office
Synopsis:
It is the first "TV Special" taped by the Little Sisters of Hoboken in their convent basement studio for Cable Access. It stars the nuns you love plus Father Virgil and some of Mt. Saint Helen's most talented students. It features all new songs including: Twelve Days Prior to Christmas, Santa Ain't Comin' To Our House, We Three Kings of Orient Are Us, and It's Better to Give Than To Receive. This show is filled with "Nunsense" humor, some of your favorite carols, a "Secret Santa," and an uproarious take on Tchaikovsky's Nutcracker Ballet. Nuncrackers will make you laugh and maybe tug at your heartstrings. It's the perfect way to insure your holiday season is merry and bright.
CASTING FOR:
Sister Mary Hubert – is the Mistress of Novices. She is second in command to Reverend Mother. She wanted to be a nun all her life and at times finds it difficult to deal with problems she firmly believes are created by Reverend Mother's ineptness. She is very practical. She and Reverend Mother have a healthy and humorous rivalry.
Sister Robert Anne — also voice of the puppet nun, Sister Mary Annette – is a streetwise nun from Brooklyn, New York. She is one tough cookie but has a heart and soul of gold. The students love her because she "speaks their language." She feels she has real theatrical potential and is constantly frustrated by Reverend Mother's refusal to let her "star" in the show
Father Virgil Manly Trott is Sister Mary Leo's "real-life" brother. He is a Franciscan Father of Fort Wayne and grew up in the Mississippi Delta where he and his sister were part of the Trott Family Singers. He now has his own radio show, and the sisters invited him to participate in the Christmas program because they knew he could give them pointers on presenting a good show.
Mt. Saint Helen's School Children's Chorus:  These students under the instruction of the Little Sisters of Hoboken bring an innocence to the holiday stories told by our favorite sisters.  Auditioning children should be age 8-15
Camera Operator:  This is a non-speaking role.  This role will require a great deal of on-the-spot improvisation and agility.
The roles of Reverend Mother and Sister Amnesia are not available
WHAT TO PREPARE:
~If you are auditioning for Sister Hubert or Sister Robert Anne, please prepare 16 bars of a Broadway-style song.  Please also review the provided sides, and be prepared to perform a cold reading.  Click the link at the top of the page to download
~If you are auditioning for Father Virgil, please prepare 16 bars of a Broadway-style song.  Please also be prepared to perform the monologue provided in the released sides.  Click the link at the top of the page to download.
~If you are auditioning for the Children's Chorus, please prepare 16 bars of an AGE APPROPRIATE Broadway-style song
**Please note...audition sides do not need to be memorized**
---
How Can I Audition for CCT Shows?
General open auditions for specific roles will be held throughout the season at the Chambersburg Community Theatre with readings from the script(s) we are casting.
Are the Auditions Open to the General Public?
All auditions are open to anyone in the community regardless of race or ethnic background.  No previous stage experience is required to try out for any CCT production.  Our directors are open to non-traditional castings and everyone is encouraged to submit themselves for all projects.
Knowledge of the material is encouraged but not required. Players do not have to be the ages of the characters, just be able to portray the age range listed.