Welcome to Chambersburg Community Theatre
In response to the Capitol Theatre building closure due to COVID-19, effective beginning Thursday, March 19 through Monday, May 4 the Chambersburg Community Theatre Office will be closed.
During this time, please contact Managing Director, Kelly Kozlowski, at 717-977-9425 or via email at info@cctonline.org for help with ticket sales, STAGE Camp, or all other CCT business issues.
Thank you for your patience during this time, and we at CCT look forward to continuing to entertain, educate, and enrich our local community through live theatre.
STAY SAFE!!
---
Letter from Board President, Matt Henning, regarding our decision to postpone MONTY PYTHON'S SPAMALOT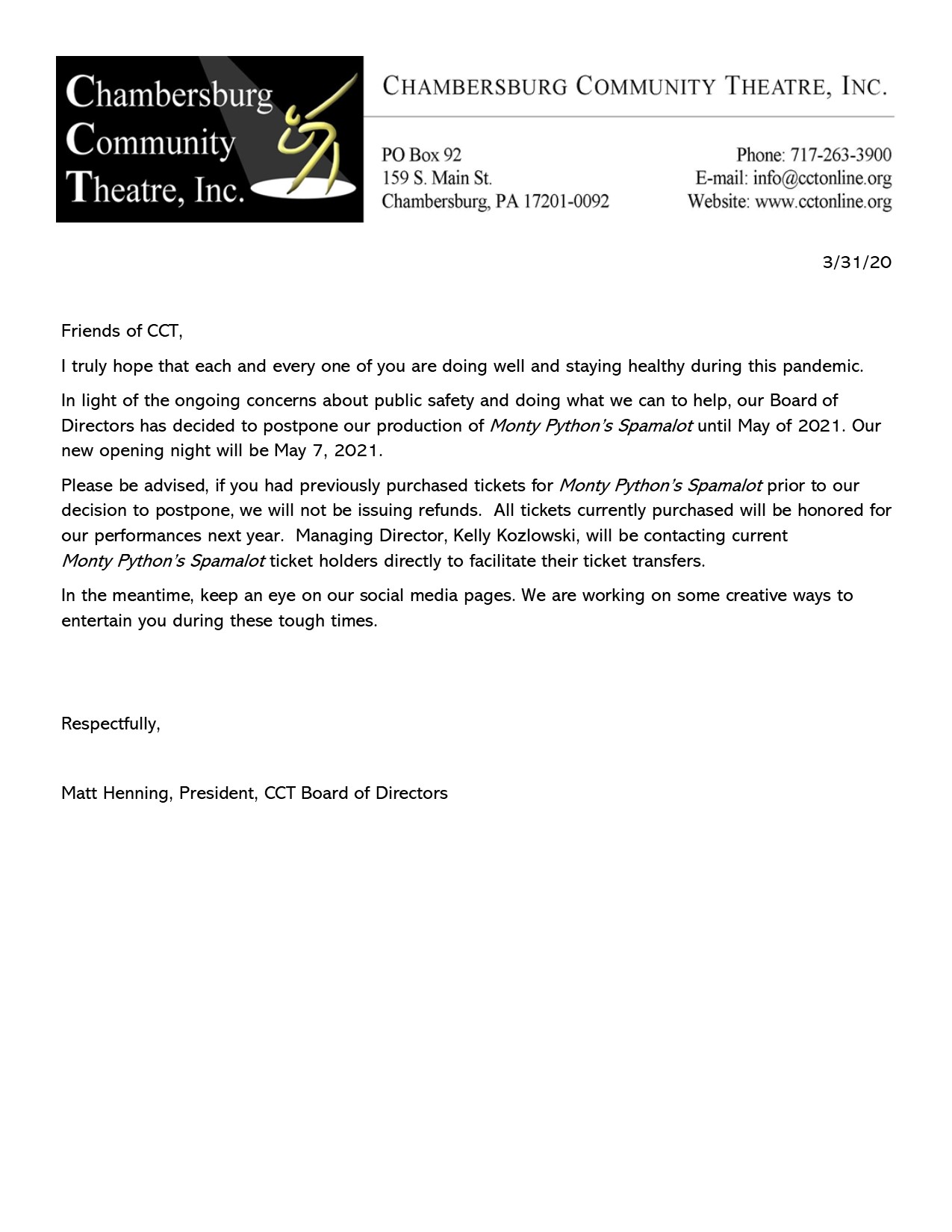 March 20-22 & 27-29, 2020
Written by Katherine DiSavino
Directed by Tom Amick
(Comedy/Drama, Rated PG)
May 8-10 & 15-17, 2020
Written by John DuPrez & Eric Idle
Directed by Matthew Henning
(Comedy/Musical, Rated PG)
We would like to thank our Season Sponsor, GDC IT Solutions for their donations.